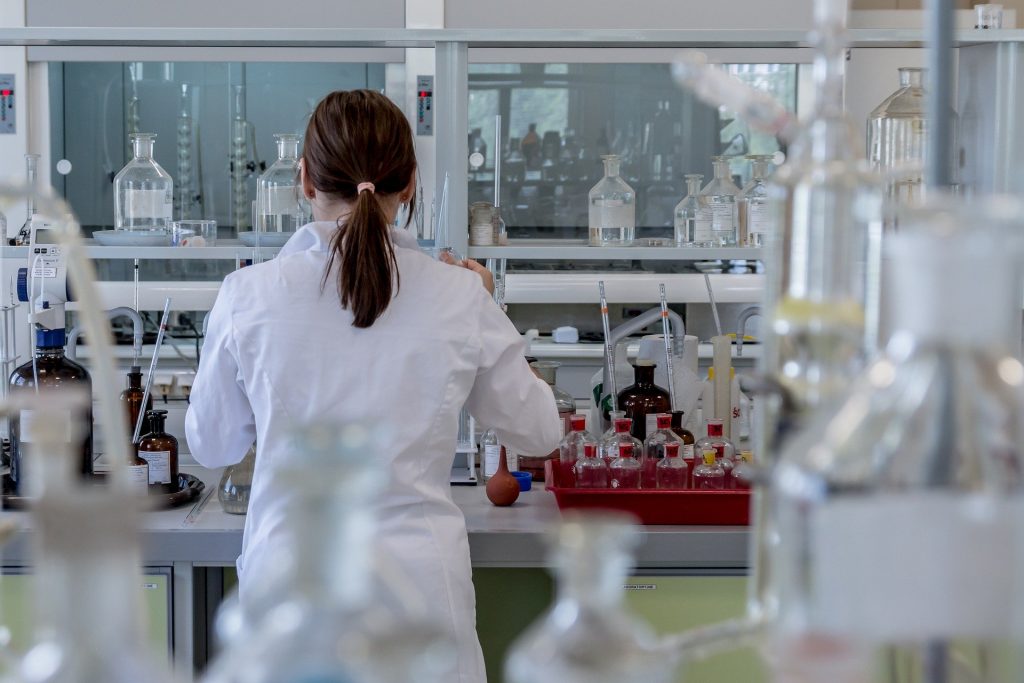 Amino acids have proven their capabilities in the pharmaceutical industry in a variety of ways. They can be used alone as nutritional supplements, synthesized to help form other products, or even built into drug delivery systems.
Since Oakwood Labs focuses on drug formulation, we wanted to explain the role of amino acids in pharmaceuticals, specifically addressing how they impact sustained-release injectables and provide therapeutic benefits to patients.
How Amino Acids Benefit Your Pharmaceutical Projects
Amino acids are used in the development and function of sustained-release injectables and pharmaceuticals because they help with matrix formulation, suspension, drug diffusion, and biocompatibility.
Different amino acids and combinations can be deployed to achieve specific therapeutic goals. With this in mind, the amino acids used will depend on factors like the drug that is being delivered, the intended release kinetics, and the compatibility of the overall formation.
Using amino acids in pharmaceuticals like sustained-release injectables assist with the following:
Matrix formulation – The use of amino acids in sustained-release injectables can help form a matrix that is modified to perform long-acting therapy for the patient. The matrix encapsulates the active drug and helps control the rate at which it is released, making it ideal for less frequent doses and better patient compliance.
Solubility – Solubility is needed in drug formulations because it leads to effective absorption. By enhancing the solubility of certain drugs, amino acids better maintain the composition of the drug and promote absorption into the body.
Stability – Along with solubility, amino acids also protect the drug from degradation throughout the process of storage and release. Stabilization additionally helps increase drug effectiveness, especially when dealing with sustained-release applications.
Modulation – Using amino acids in a sustained-release application can adjust the overall drug output to meet the demands of the patient. This means amino acids are capable of altering the diffusion characteristics of the drug being used within the formulation to better meet a patient's therapeutic objectives.
Biocompatibility – Amino acids used in pharmaceutical applications like sustained-release injectables can promote biocompatibility for medical applications. Biocompatibility means that the injectable will not interfere with any of the other cellular functions or compromise the patient's wellness, and it is important because it increases safety, long-term tolerability, and regulatory compliance.
Benefits of Using Sustained-Release Pharmaceuticals
Sustained-release injectables and pharmaceuticals have gained popularity in recent years due to their variety of benefits. Since the drug remains active in the bloodstream over a period of time, sustained-release dosages offer prolonged therapeutic effects. This helps improve patient compliance and reduce the frequency of dosing.
Other advantages of sustained-release dosages include:
Prolonged action of the medicaments
Control over drug therapy
Ability to modify the extent and rate of drug absorption
Delivering API directly to the desired location
Decreasing total amount of a drug, reducing local side effects
Ability to modify the extent and rate of drug absorption
Work with Oakwood Labs on Your Next Project
If you are looking to incorporate amino acids into your pharmaceuticals, be sure to request help from the team at Oakwood Labs. We are a leading manufacturer of sustained-release pharmaceuticals and will work with you throughout the creation process. This includes proof of concept, feasibility studies, clinical trials, and finally the production of an FDA-approved commercial supply.
Additionally, our team has over 20 years of experience, which makes us a trusted and effective partner for global pharmaceutical firms of all sizes. See how we can incorporate amino acids into your sustained-release pharmaceuticals and beyond today.
Learn More About Using Amino Acids in Pharmaceuticals
The team at Oakwood Labs is ready to help you achieve high-quality results in your next project. Our quality assurance and validation practices will deliver the best solutions, regardless of the formulation needed.
For more information on using amino acids in sustained-release pharmaceuticals, be sure to contact us today.