How Long-Acting Injectable Antipsychotic Drugs Have Helped Those Living with Mental Illnesses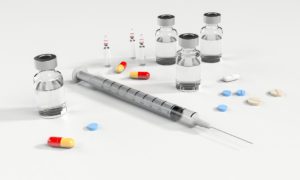 When caring for patients, it is critical to use medical treatments that are not only effective but also seamlessly incorporate into their lifestyles. With the risks associated with pills and the need for a regular routine, medical personnel often will turn to long-acting injectable antipsychotics for patient treatment due to the approach's benefits.
Long-acting injectable antipsychotic drugs are commonly used for patients who experience unpleasant adverse side effects of antipsychotic drugs and are hesitant to believe they have a mental illness. While this form of medicine does not require the daily administration that other antipsychotics do, they are able produce relief to patients in need.
Administering Long-Acting Injectable Antipsychotics
Long-acting injectable antipsychotics can be utilized with diverse medications, making them ideal for patients suffering from an assortment of issues. Along with this, long-acting injectable antipsychotics are often administered in two-, three- or four-week intervals, but treatments can vary based on the patient's needs. Time between injections also differs based upon the administered drug and its ability to stay within the system.
Candidates for this treatment often include patients with a history of non-adherence, severe symptoms, comorbid substance abuse, and cognitive impairment. Additionally, this method is extremely beneficial to patients who experience ambivalence or negative attitudes toward medications.
Why Long-Acting Injectable Antipsychotics Are Ideal for Patients
There are many advantages to using long-acting injectable antipsychotics on eligible individuals, as they can improve the lives and routines of patients in the following ways:
Reduced accountability – In order for medications to work best, it is important for patients to take them every day according to instructions. Since long-acting injectable antipsychotics stay in the system for extended periods of time, they reduce the need for a daily reminder to take the drug.
Regularity – By using long-acting injectable antipsychotics, the need for medical appointments increases. This creates regular interactions between the patient and medical staff, creating a more comfortable environment, providing more social interactions, and solidifying a routine.
Stability – The long-acting injectable method treats patients with more stable plasma concentrations than oral medications. It also lessens the frequency of having peak plasma levels, which can result in fewer side effects for the patient. Lastly, it reduces relapse frequency and rehospitalization rates, making it a great alternative for those who are prone to hospital visits already.
Safety – Since long-acting injectable antipsychotic drugs are administered by medical personnel, they are safer for patients. The approach reduces the risk of accidental or deliberate overdose through the use of regulated injections that work gradually over time.
Oakwood Labs Is Ready to Help You Produce Long-Acting Injectable Antipsychotics and More
Oakwood Labs is a leading manufacturer of sustained-release pharmaceuticals with over 20 years of drug encapsulation experience. We offer support throughout the phases of long-acting injectable development, ultimately achieving a product that provides enhanced therapeutic benefits to patients everywhere.
In our facilities, we can provide the following to help achieve your project goals, including those involving long-acting injectable antipsychotics:
Pre-formulation development
Feasibility studies
Scaling formulation
Toxicology batch manufacturing
ICH compliant stability tests
Phase I, II, and III clinical trial manufacturing
GMP manufacturing (commercial and aseptic)
Contact Us Today to Learn More!
Long-acting injectable antipsychotics are a way to steadily prevent the intense symptoms associated with mental illnesses. Using this approach has the ability to put patients on the path to a stable and successful life.
The team at Oakwood Labs is ready to help with the development of your long-acting injectable antipsychotic drugs. Please reach out today and get started on your project with us!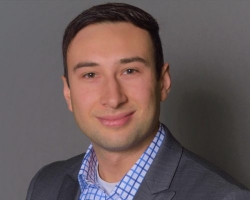 Latest posts by Mark Ilhan
(see all)