Benefits of Long-Acting Injectables
At Oakwood Labs, one sector of our business focuses on long-acting injectable development. Below, we've listed some key reasons why LAI are ideal:
1. Reduces the number of injections needed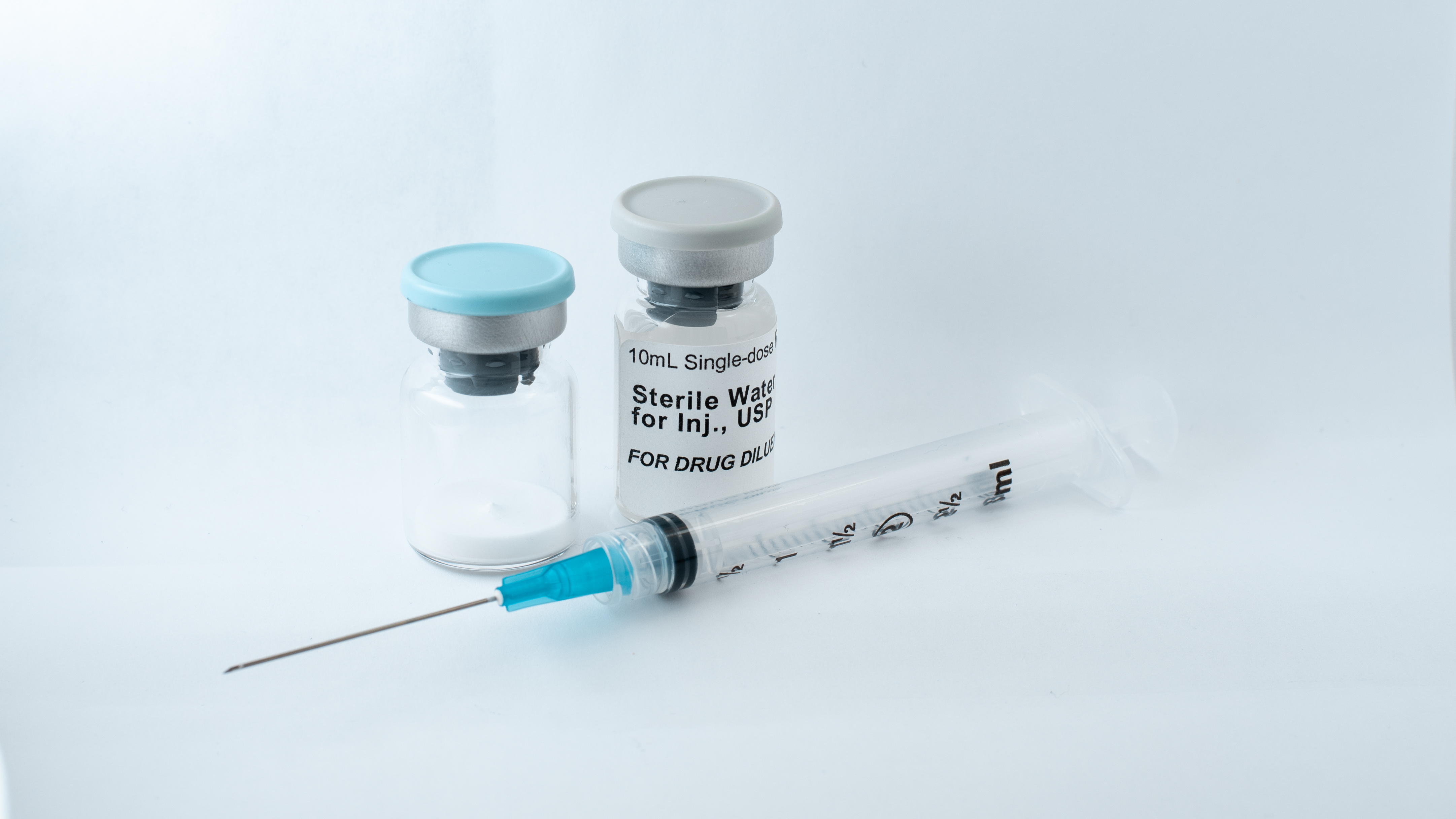 For products that are not orally bioavailable, injections are often required. Use of long-acting injectables can be a solution to the inconvenience and discomfort of frequent injections. Examples: leuprolide/Lupron Depot; octreotide/Sandostatin LAR
2. Ability to target specific anatomical areas
Long-acting injectables allow for the ability to target specific anatomical areas. They enable the delivery of drugs to targeted areas such as the knee, eye, ear, and others. When using long-acting injectables, higher drug concentrations can be maintained in the targeted area, thus reducing systemic exposure. Examples: triamcilolone LAI in the knee; nimodipine in the brain.
3. Improves patient compliance
Long-acting injectables are able to be used to improve patient compliance in situations where this is an issue. Once the drug is injected, the medication will release for the duration of the formulation. Examples: risperidone/Risperdal Consta; naltrexone/Vivitrol
4. Helps prevent drug abuse
For drugs that are subject to abuse, a long-acting injectable formulation administered by a healthcare professional can reduce the possibility of using excessive amounts or diverting the drug to others. Example: buprenorphine/Sublocade
---
Long-Acting Injectable Development and Its Benefits
At Oakwood Labs, our long-acting injectable development is based upon our technology platform Chroniject™. Below are some of the characteristics of our products:
Durations of release: 1 week to 1 year
Easily syringable with 18- to 23-gauge needle
Reconstitutes immediately with sterile water
Good stability characteristics
Filled asceptically and terminally sterilized if feasible
Proven content uniformity
Proven free of foreign particulate matter
Microsphere-based, biodegradable polymers such as PLA, PLGA, and other polymers with demonstrated low toxicity, and sourced from multiple suppliers
Finished dosage form typically consist of a lyophilized vial containing microspheres, a suspending agent and other excipients
---
Commercial Considerations of Long-Acting Injectables
Long-acting injectables are typically chosen for chronic use. Therefore, it leads to commanding a premium price which has little or no competition of generic brands after patent expiry, which results in large sustainable markets.
Long-acting injectables can be used to extend exclusivity of products nearing the end of patent life.
Novel, patent protected products can be developed from existing generic drugs, using a 505(b)(2) regulatory approach, at far less cost than developing a New Chemical Entity.
---
Limitations of Use with Long-Acting Injectables
1. Take caution with the size of dose
There are many precautions to take and aspects to be aware of when using long-acting injectables. One factor to pay attention to and take caution with is the dosage size. The maximum injection volume of long-acting injectables typically is 4 ml, but 2 ml is generally preferred.
The theoretical feasibility of a dose of a long-acting injectable depends on a number of factors. These factors include the potency of the API, the duration of release desired, the potential maximum drug load of the microspheres, the half-life of the drug, and the bioavailability of the oral form.
2. Potential side effects
If a drug has serious side effects which may require discontinuation of treatment, a long-acting injectable may not be appropriate.
---
Long-Acting Injectable Manufacturing from Oakwood Labs
At Oakwood Labs, our facilities have the ability to provide long-acting injectable manufacturing. With our long history of compliance and commitment to quality, we continue to be an industry leader with injectable pharmaceutical development.
Contact us today to learn more about our long-acting injectable development or our other manufacturing capabilities.