Analytical Method Development
Oakwood Labs offers a full range of in-house analytical testing capabilities to support formulation development and clinical supply manufacturing. The advantage of having these in-house capabilities are rapid turnaround for results and close interaction between the analytical and formulation teams. We have fully functioning labs within both the R&D facility and GMP facility, including quality control chemistry and microbiology. Our expertise ranges from initial method development, all the way to full validation for Phase III clinical material and commercial production that meets globally harmonized standards. In addition to analytical testing and method development, Oakwood also performs ICH compliant stability studies including accelerated, intermediate, and long-term conditions.
Our typical characterization analysis to support formulation development of microsphere based products focuses on the four following tests:
| | |
| --- | --- |
| Analysis | Method |
| Drug Load (% drug encapsulated) | HPLC Assay |
| Particle Size and Volume Distribution | Laser Diffraction |
| Residual Solvent | Gas Chromatography |
| In Vitro Release | Shaker Bath or USP II/IV Apparatus, HPLC Assay |
---
Full Range of Analytical Testing Capabilities: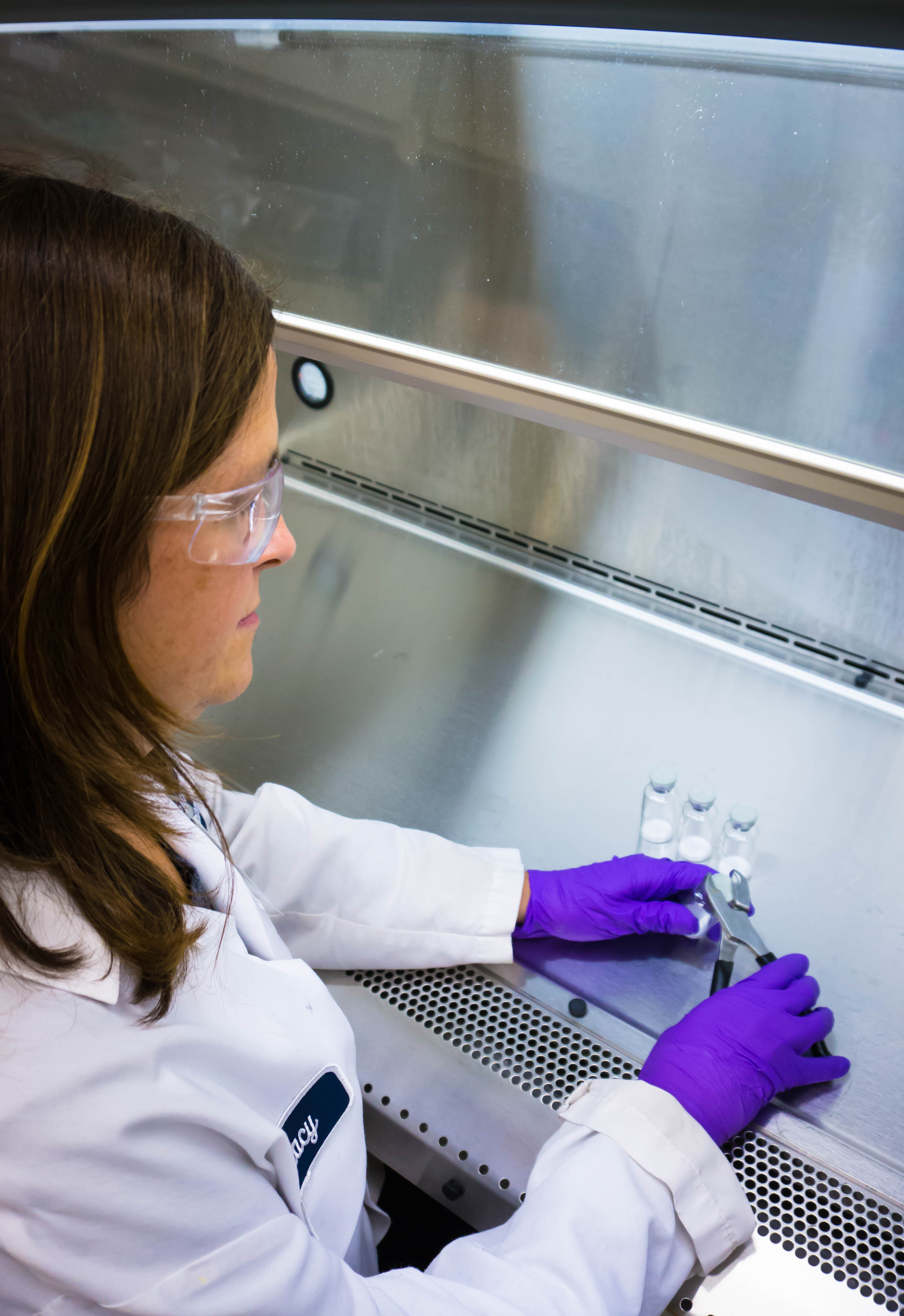 HPLC
UHPLC
GC
GPC
In vitro dissolution
Laser diffraction particle sizing
DSC
UV/Vis
Karl Fischer
LC/MS (external)
GC/MS (external)
NMR (external)
---
Whether you have limited methods developed for your product or fully validated methods, Oakwood can assist. Reach out to our team today to learn how we can initiate a seamless method transfer and begin developing robust analytical methods with quick turnarounds for your product.