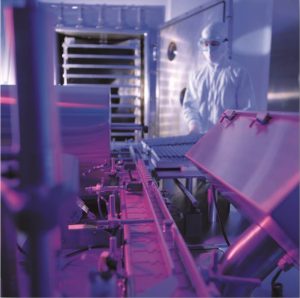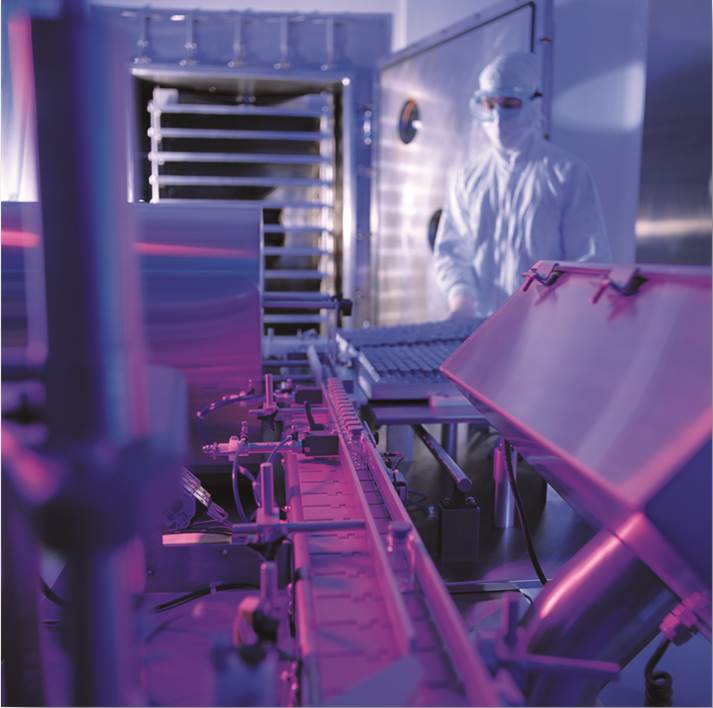 Oakwood is currently manufacturing FDA approved commercial injectable pharmaceutical products in our aseptic GMP facility, under robust quality systems and cGMP. Our compliance history is public, but we can provide a summary to you upon request.
We manufacture standard injectable products on a contract basis in partnership with other pharmaceutical companies. In the area of standard injectable products, we specialize in aseptic manufacturing, lyophilized products, and high potency compounds.
For sustained release injection products, it is our preference to manufacture and supply the products, for which we charge standard contract manufacturing rates. In situations where the demand would outstrip our capacity, or if a secondary supplier is deemed worthwhile, our equipment train is portable, and can be transferred to another manufacturer.