What Is Sustained Release Technology and What Are Its Benefits in Pharmaceuticals?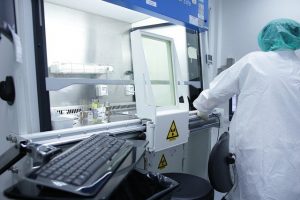 Since 1997, Oakwood Labs has remained a global industry leader in sustained release pharmaceutical development and technology, and our team is committed to offering contract development and manufacturing services to the pharmaceutical industry on a global scale. Continue reading to learn more about our sustained release technology and the many ways it is beneficial in pharmaceuticals.
What Is Sustained Release Technology?
As mentioned, Oakwood Labs has been a leading supplier of sustained release technology for over 20 years, but what exactly does sustained release technology mean? Sustained release technology can be defined as a form of technology designed to release specific active drugs or substances in the body gradually over an extended period of time.
This slow release allows for a sustained therapeutic effect on the body. The predetermined rate at which these drugs are released ensures that a constant concentration of these substances can be maintained for a particular amount of time.
A sustained release dosage is intended to achieve prolonged therapeutic effects of the active drug in the bloodstream. Sustained release technology releases the medicine at a prescribed rate, based on the specific needs of the body during the treatment period. Oakwood's technology allows for a sustained release duration from one week up to one year, based on the drug properties.
Benefits of Sustained Release Pharmaceuticals
Sustained release pharmaceuticals have become a more common dosage form in recent years due to the number of benefits this method can provide. Some advantages of sustained release dosage forms include:
Long-term therapeutic effects by continuous release of the drug
Prolonged action of the medicaments
Improves patient compliance
Reduces frequency of dosing
Control of drug therapy
Ability to modify the extent and rate of drug absorption
Stable in physical, chemical, and microbiological properties
Delivers API directly to intended site
Reduces total amount of drug thus reducing local side effects
The use of sustained release technology as a dosage form delivers many advantages in the world of pharmaceuticals. If you're looking for a supplier that can develop a sustained release drug from concept to commercialization, you can always rely on Oakwood Labs.
Choose Oakwood Labs to Be Your Sustained Release Technology Provider
At Oakwood Labs, we have proven our company to be an effective partner to pharmaceutical firms of various sizes across the globe. With more than two decades of experience, we pride ourselves on our ability to achieve milestones within set timeframes, provide transparent communication, adapt to change, and present our skills and expertise throughout each development step of the process.
Through our state-of-the-art technology, personnel, equipment, and facilities, we are capable of solving all of the challenges associated with developing and manufacturing pharmaceutical injectables. Regardless of your project requirements, our team offers a release profile tailored to your specific application needs.
If you're looking for a dedicated sustained release technology provider, choose Oakwood Labs. You can count on us to be a successful partner.
Oakwood Labs Is a Global Leader in Sustained Release Technology and Other Pharmaceutical Services
As a specialty pharmaceutical company located in Cleveland, Ohio, Oakwood Labs is focused on the development and manufacture of sustained release injectable pharmaceuticals. In addition to our sustained release technology, we also offer a variety of related services. Some of the services we provide include:
Feasibility Studies
Analytical Development
Scale-up Capabilities
GMP Clinical Trial Material
With our team of high-skilled and knowledgeable staff members, we are capable of meeting the needs of countless applications in the pharmaceutical industry. Not sure if our sustained release pharmaceutical services are right for your company? Reach out to us today!
Contact Oakwood Labs to Learn More About the Sustained Release Pharmaceuticals We Can Offer
If you're in need of sustained release technology or sustained release pharmaceuticals, look no further. As your one-stop shop for sustained release pharmaceuticals, Oakwood Labs has the solutions for you. Whether you are seeking out contract manufacturing, formulation development, or other sustained release services, choose Oakwood.
Interested in learning more about the sustained release technology we provide? Contact Oakwood Labs today. Our team of industry experts is readily available to answer any questions that you have. We look forward to working with you!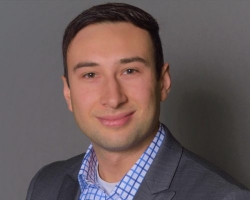 Latest posts by Mark Ilhan
(see all)