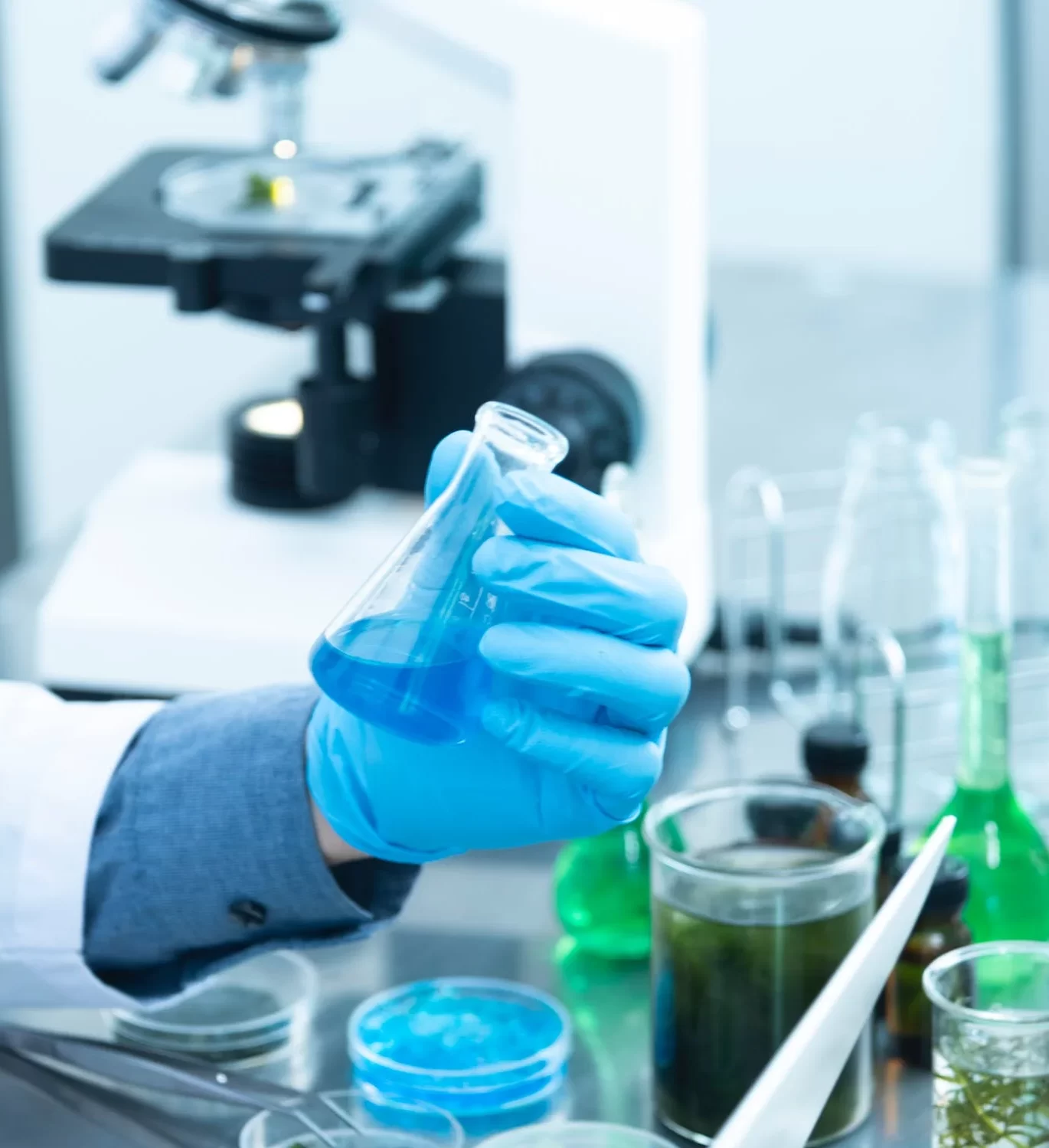 When the formulation has been scaled up successfully and is ready for a Phase 1 or 2 clinical batch for human testing we perform a seamless technology transfer of the formulation process and analytical methods from our R&D labs to our GMP manufacturing facility. Typically we manufacture an engineering batch to confirm the process before producing our clinical material. Oakwood has extensive experience in manufacturing global clinical trial material of microsphere-based pharmaceutical products, for Phase 1, 2, and 3 clinical trials. Our aseptic GMP facility was designed specifically to accommodate the manufacture of this type of product. In addition we offer full characterization capabilities through our Microbiology and Chemistry groups, proper documentation of batch release, and accelerated and long term stability studies.
As we progress later in development and nearing a Phase 3 clinical batch the process will have been validated. This includes determining specifications for key process parameters. For Phase 3 trials, multiple lots of API and polymer are utilized in order to demonstrate that product, made within the range of the polymer specifications, is safe and efficacious. All analytical methods for raw material and finished product will be validated at this point. We generally recommend that Phase 3 clinical trial material be produced at the same scale as the planned commercial scale, to avoid potential delays in commercializing the product should the clinical trials be successful.
When it comes to manufacturing complex sustained release microspheres, expertise and experience are crucial to overcome the many challenges involved.