Since our inception in 1997, Oakwood Labs has become a world leader in the development and manufacturing of sustained release parenteral products. We have gained this expertise by hiring highly skilled and knowledgeable staff within the industry. Oakwood specializes in two primary business offerings.
---
1. Patented Chroniject™ technology platform for developing long acting injectables. Through this technology, we offer a one-stop shop from initial feasibility through clinical trials and FDA approval.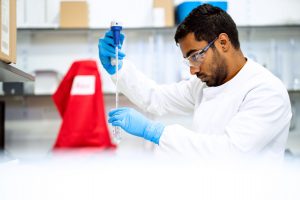 Contract Development and Manufacturing (CDMO) expertise includes:
Pre-formulation activities
Feasibility studies
Scale-up of formulation
Manufacturing toxicology batches
ICH compliant stability testing
Clinical trial manufacturing (Phase I, II, III)
Commercial aseptic GMP manufacturing
CMC and regulatory support
Analytical method development and validation
---
2. Contract manufacturing services, which leverages our FDA approved GMP facility for production of sterile injectable products.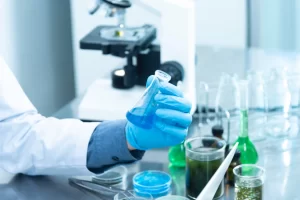 Contract Manufacturing (CMO) expertise includes:
Technology transfer capabilities
Manufacture of sterile injectable products
Aseptic production capabilities
Ability to manufacture lyophilized products
Ability to handle high potency compounds
Quality control microbiology and chemistry
ICH compliant stability testing
Regulatory support and CMC section filings