Why Sustained-Release Injectables Are the Superior Option to Sustained-Release Capsules
Sustained-release injectables provide a solution for those that require long-term treatment, or in cases where patients can't swallow tablets or capsules. Also, depending on the drug, certain tablets cannot be crushed, making injectables the preferred option as well.
Oakwood Labs focuses on long-acting injectable development since these medication delivery methods can reduce the number of injections needed, target specific anatomical areas, and help improve patient compliance. By choosing injectables over capsules, you'll achieve the quality and efficacy you're seeking.
What Are Sustained-Release Tablets?
Sustained-release capsules 
or tablets are designed to release medication over an extended period of time. They are often taken by patients who need to take various medications daily.
Disadvantages of Choosing a Tablet Over an Injectable
While they do offer some benefits, there are distinct disadvantages to utilizing a sustained-release tablet instead of an injectable. Tablets have a higher risk of dosage issues, often known as dose dumping. This is when large amounts of a drug are quickly released, and a toxic quantity is introduced into systemic circulation. These capsules are also often quite large in size, which may cause issues in ingestion or transit through the digestive system.
Why Sustained-Release Injectables Are Beneficial
Sustained-release injectables are often the preferred method among clinical professionals due to the convenience and effectiveness they offer. While there are various types of injectables, depending on the medication they are utilized for the effects can last anywhere from two to twelve weeks with one dose. This provides a practical option for those having trouble taking medication on a daily basis.
By choosing injectables in place of sustained-release capsules, you will help improve the lives and routines of patients in the following ways:
Safety – When administered by medical personnel, sustained-release injectables can help guarantee safety for your patients. Through regulated injections, you reduce the risk of accidental or deliberate overdose.
Regularity – Patients who receive injectables need to show up for more appointments, creating regular interactions between them and their medical team. This results in a solid routine and an increase in social interactions.
Stability – Sustained-release injectables help by treating patients with more stable plasma concentrations compared to oral medications. It also lessens the frequency of having peak plasma levels, which can result in lesser side effects for the patient. Also, for those prone to hospital visits, relapse frequency and rehospitalization rates are decreased.
Reduced accountability – In order to see the best results with medications, it's important for patients to take them every day. With long acting injectables, patients no longer need to keep track of daily dosing needs.
Choose Oakwood Labs as Your Source for Sustained-Release Pharmaceuticals
At Oakwood Labs, we understand how essential a partnership is when developing a sustained-release drug from concept to commercialization. With our state-of-the-art technology and personnel, we've been able to solve common challenges involved with developing sustained-release injectables such as formulation development, GMB manufacturing under rigorous quality systems, scaling up, and process controls.
As a specialty pharmaceutical company, we are here to help in development as well as scaling up an existing formulation. We support all phases of long-acting injectable (LAI) development, working with you through proof of concept to clinical trial material, all the way up to FDA-approved commercial supply.
By choosing Oakwood Labs as your effective partner, you'll gain services and benefits such as:
A strong focus on project management and communication
Tailored release profile from weeks to one year
Contract manufacturing services
ChronijectTM, our patented injectable microsphere technology
A track record of success for taking projects through every process stage
Efficient and stringent process controls
Demonstrated lot-to-lot reproducibility with proven scale-up success
Contact Us to Learn More About Sustained-Release Injectables
Our special pharmaceutical company is ready to help ensure you meet your requirements and expectations for sustained-release injectables. If you're wanting to learn more about how Oakwood Labs can provide solutions to your company, reach out to our team today.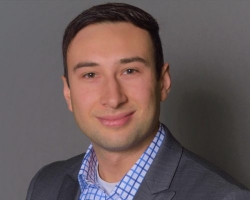 Latest posts by Mark Ilhan
(see all)