Archives by Month:
September 2021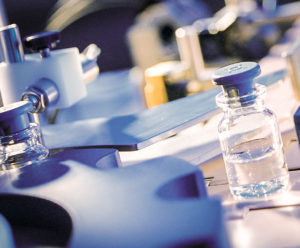 At Oakwood Labs, we are a leader in the manufacturing and development of sustained release pharmaceuticals, also known as depot injections. With over 20 years of expertise in depot drug development, our microsphere technology enables sustained release over durations of two weeks to one year.
Learn more about the depot drug manufacturing from Oakwood Labs.
Why Choose Depot Injections?
When it comes to depot injections, there are various advantages to receiving this form of medication. Some key reasons to consider depot drug development include:
Reduced number of injections needed – Due to the sustained release component, inconvenient and frequent injections are not needed.
Increase patient compliance – If you have difficulty remembering to take medication regularly or fail to receive injections, depot injections are a way to combat noncompliance.
Prevention of drug abuse – Depot drug injections reduce the possibility of using an excessive amount of a drug.
Targeting to specific areas – With this type of injection, higher drug concentration can be delivered to the targeted area.
Choose Our Depot Drug Manufacturing at Oakwood Labs
Oakwood labs has state-of-the-art technology to solve all of the challenges with developing and manufacturing pharmaceutical injectables. Our microsphere technology, Chroniject™, is a patented, polymer-based injectable that is compatible with small molecules, hormones, peptides, and proteins. With our advanced technology, we have the ability to demonstrate lot-to-lot reproducibility and scale-up successes.
Some of the characteristics of why our technology stands out, include:
Fast development of formulations using small scale batches
Formulations are scalable
Controlled process parameters
Lot-to-lot reproducibility
Compatible with small molecules
Flexible release duration
Exceptional stability
Applications in multiple therapeutic indications
We understand that developing a depot injection requires high-quality manufacturing. The Oakwood Labs team is dedicated to achieving milestones within deadlines, providing transparent communication, adapting to change, and offering expertise through the entirety of the process.
Our Process for Formulating Microparticles in Depot Injections
When clients come to us for microparticle depot drug manufacturing, we start by determining the optimal product profile. We begin by optimizing the following:
Active pharmaceutical ingredient (API)
Duration of release
Particle size
Vial size
Needle size
Appropriate solvent system
Stable state levels
Method of administration
Drug load
After we optimize the product profile, we then begin to evaluate if the target product is compatible with our technology. The steps for this process include:
Pre-formulation activities – The result of these determines how we develop for batch production.
Manufacture and characterize feasibility formulations – The team will manufacture and characterize microsphere formulation pilot batches and vary formulation parameters if needed.
Finalize feasibility report and choose lead formulations for animal testing – The last step includes finalizing a feasibility summary report, recommending lead formulations for animal studies, and supplying material for initiating animal study.
With our advanced capabilities, you can rely on Oakwood Labs for your depot drug manufacturing. Throughout the entire manufacturing process, we are highly transparent with our clients, and all of our projects are agreed to by our clients beforehand.
Contact Us Today for Depot Drug Development Today
For over 20 years, our advanced technology and manufacturing capabilities have supported all phases of depot drug manufacturing and have solved complex challenges in the depot injection industry.
Contact us today to learn more about the solutions that Oakwood Labs can provide.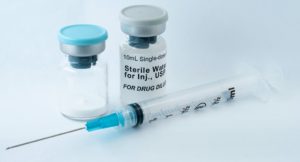 Oakwood Labs has remained a reliable provider of pharmaceutical contract manufacturing services for more than twenty years. As a specialty pharmaceutical company, we are focused on the development and manufacture of sustained-release injectable pharmaceuticals through the use of our microsphere-based drug delivery technology.
Our team develops sterile injectables to provide enhanced therapeutic benefits to patients in addition to excellent returns to our pharmaceutical partners. Sterile injectables are used by a number of industries and are expected to be produced to standards of safety, purity, and quality. Learn more about sterile injectable development at Oakwood Labs below.
Features of Oakwood's Facility for Manufacturing Sterile Injectables
In order to enhance our partnering and sterile injectable development capabilities, Oakwood Labs maintains an aseptic, FDA-approved, state-of-the-art cGMP manufacturing facility, ideal for manufacturing sterile injectables. This facility is equipped with the following beneficial features:
Non-aseptic formulation
Vial capping
Compact and portable equipment train
Aseptic filling
Aseptic formulation
Inspecting, labeling, and packaging
Raw material dispensing and weighing
Shipping, receiving, and warehouse space
In-house QC Microbiology and QC Chemistry
Equipment prep and staging
Aseptic lyophilization
Our pristine full-service facility is just one of the many reasons that makes Oakwood Labs an effective partner. Since 1997, we have been achieving milestones within set deadlines, providing transparent communication, adapting to change, and offering our expertise throughout the process.
Choose Oakwood Labs for Your Sterile Injectable Needs
Oakwood Labs has been an effective partner to a great deal of pharmaceutical firms of various sizes across the globe. When you choose to partner with our GMP manufacturing facility, you are guaranteed to receive short lead times, robust quality systems, and CMC development capabilities for a broad range of sterile injectables and assorted products.
Oakwood Labs is fiercely committed to quality and has had a long history of compliance. Our Quality System ensures that sterile injectables manufactured at our facility comply with specified requirements and are safe, pure, and effective throughout the entirety of the product lifecycle.
When it comes to manufacturing sterile injectables, there is no better choice than Oakwood Labs. Choose us to be your reliable and dedicated partner.
Oakwood Labs Offers Pharmaceutical Contract Manufacturing Capabilities and Other Services
At Oakwood Labs, we support all phases of long-acting injectable (LAI) development. We pride ourselves on being a full-service cGMP manufacturing facility capable of providing services to our partners. The range of manufacturing services we offer includes:
Small-volume sterile injectables
Sterile liquids, sterile lyophilized parenteral, suspensions, microspheres, and more
Class III and IV controlled substances
Vials with lyophilized or plug stoppers (13mm and 20mm openings)
Phase I, Phase II, or Phase III clinical trial material
Commercial product to be utilized in humans or for veterinary use
In addition to the variety of GMP pharmaceutical manufacturing capabilities, Oakwood Labs also supplies other services including the following:
Formulation and analytical development activities
Accelerated and long-term stability studies
Scale-up, validation, or engineering batches
Complete method transfer and validation
Batch record and protocol development
Not sure which of our services is best suited for your industry needs? Reach out to our team of experts today!
Contact Oakwood Labs to Learn More Our Sterile Injectable Development
Are you looking for sterile injectables from a reliable company with decades of experience? Oakwood Labs has the solutions for you. Our team will work closely with you through proof of concept, feasibility studies, clinical trial material, and, ultimately, FDA-approved commercial supply.
Questions on our sterile injectable development? Contact Oakwood Labs today to learn more about how we can help. We look forward to assisting you!
Oakwood Labs has over twenty years of experience developing and manufacturing sustained release and targeted release injectable drugs. When it comes to our microsphere technology, we are a leading manufacturer for sustained release and controlled release pharmaceuticals.
Although these technologies are similar, there are some differences between controlled release and sustained release technologies. Learn more about controlled release vs. sustained release drugs below.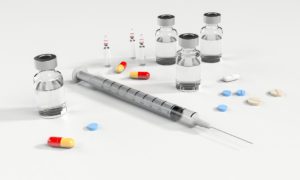 What Is Sustained Release Technology?
Sustained release technology is characterized by the slow releasing of a specific substance at a programmed rate to deliver the drug for a prolonged period of time. This type of technology is used for drugs that are metabolized too quickly and are eliminated from the body shortly after administration.
What Is Controlled Release Technology?
Controlled release technology is characterized by releasing drugs according to a predictable and rational programed rate to achieve the optimal serum-drug concentration. This dosage form enhances the safety, efficacy, reliability, and convenience of drug therapy.
Although this is a slow releasing system, unlike sustained release, this process is designed to produce predictable, constant concentrations of the drug. For this approach, the concentration of the active ingredient in the target tissue is controlled, not just the release of the drug.
Controlled Release vs. Sustained Release Technology
Even though controlled release technology and sustained release technology are very similar, there are some distinctions to note between the two.
The key differences between controlled release and sustained release include:
Sustained release is a slow release of medication over a period of time, whereas control release releases medication over time in correlation with concentration.
Sustained release medication is offered solely by way of oral dosage, while controlled release can be via oral, transdermal administration, or other means.
Sustained release technology is first-order kinetic and controlled release technology is zero-order kinetic.
Advantages to Controlled Release and Sustained Release Technology
Controlled and sustained release can both be very beneficial. Some of these benefits include:
The frequency of drug administration is reduced
Patient compliance is improved, and drug administration is more convenient
There is better control of drug absorption and the total amount of a drug administered can be reduced
Side effects can be reduced
There is a minimization of fluctuations in plasma level
Also, controlled release and sustained release technology can be very effective as dosage forms. Oakwood Labs is a global leader in sustained release drug delivery and works to provide reliable and high-quality pharmaceuticals.
Choose Oakwood Labs for Your Controlled Release Technology
At Oakwood Labs, we have years of experience in developing and manufacturing sustained release drugs. Our microsphere technology can solve the most complex challenges and supports all phases of sustained release injectables.
We pride ourselves on our ability to achieve milestones within set deadlines, provide transparent communication, adapt to change, and offer our expertise throughout the entire process. 
Looking for a Partner in Sustained Release Technology? Contact Oakwood Labs Today
Oakwood Labs is your source for the development of microsphere products and sustained release drugs. Contact us today to learn more about the solutions we can provide for your company. We look forward to hearing from you.