Our Process for the Development of Microparticles in Drug Delivery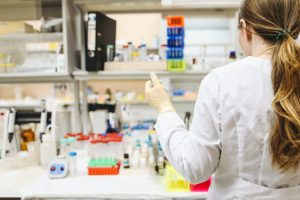 Oakwood Labs is a leading company in the development and manufacture of sustained release pharmaceutical products, specifically microparticles for injection. We specialize in developing microparticle drug delivery formulations with in vivo release durations ranging from one week to one year. To learn more about our process for formulation, keep reading.
How We Formulate Microparticles for Pharmaceuticals
When a client chooses Oakwood Labs for microparticle drug delivery, we start by determining the optimal product characteristics. This includes optimizing the following:
Active pharmaceutical ingredient (API)
Duration of release
Particle size
Vial size
Needle size
Appropriate solvent system
Selection of polymer
Stable state levels
Method of administration
Drug load
Once the optimal product characteristics are determined, we begin the feasibility study to conclude if the target product profile is attainable with our technology. This process includes:
1. Pre-formulation Activities – Before we can begin manufacturing the feasibility batches, our team will perform several pre-formulation activities. These results will help to form the approach we will use for batch production of the microparticles.
2. Manufacture and Characterize Feasibility Formulations – Following the pre-formulation activities, iterative feasibility batches will be completed on a small scale, typically ranging between 5-10 grams. With the data obtained from the first batches, we will vary the polymer molecular weight, drug load, particle size, flow rates, and other factors in an iterative process.
3. Finalize Feasibility Report and Choose Lead Formulations for Animal Testing – Next, the Oakwood Labs team will compile the formulation data and analytical results into a summary report. In this report, we will provide our recommendations for lead candidate formulations to be tested in animal models. We will then outsource the animal testing on the microparticles.
4. Further Modification and Initial Scale-up – Once the animal testing is complete, we can determine the predictive capability of the in vitro release test. If necessary, we will use the in vitro testing for further modification of the release profile and further animal testing may or may not be conducted. At this point, the microparticle drug delivery formulation is then ready for initial scale-up.
Why Choose Oakwood Labs for Microparticle Drug Delivery Formulation
With over twenty years of experience, Oakwood has worked in multiple therapeutic indications and with multiple molecule types such as encapsulating small molecules, peptides, and proteins. With these capabilities, you can rely on Oakwood Labs for scalable and reproducible microparticles for pharmaceuticals. Additionally, we specialize in manufacturing aseptic GMP microparticles with flexible durations of release.
Furthermore, our microparticles for pharmaceuticals are manufactured in-house at our aseptic, FDA-approved manufacturing facility. Some key features of the facility include:
Equipment preparation and staging
In-house QC Microbiology and QC Chemistry
Clinical Phase I, II, III, and Commercial Product
Potent Compounds and Controlled Substances
Raw material dispensing and weighing
Non-aseptic formulation
Compact and portable equipment train
Aseptic formulation
Aseptic filling
Aseptic lyophilization
Vial capping
Inspecting, labeling, and packaging
Shipping, receiving, and warehouse space
Additional Services We Provide
In addition to microparticle drug delivery development, we also offer a variety of related services at Oakwood Labs. Some of these services include:
Formulation and analytical development activities
Accelerated and long-term stability studies
Scale-up, validation, or engineering batches
Complete method transfer and validation
Batch record and protocol development
Contact Oakwood Labs for Scalable Formulation of Microparticles and More
In need of microparticle drug delivery formulation? Contact the team at Oakwood Labs today. We are ready to work with you.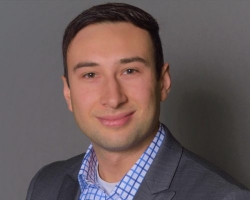 Latest posts by Mark Ilhan
(see all)