What You Need to Know About Phase 3 Clinical Trials
Clinical trials are defined as research studies that involve people.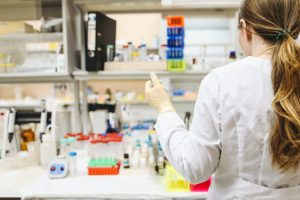 They are carefully planned and designed to test the side effects, efficacy, and interactions of a new drug, and they involve four vitally important steps, with each phase revealing more about the drug and its potential.
A Phase 3 clinical trial is the stage at which a new drug is tested for efficacy and adverse reactions on a group of volunteers ranging in size from 300 to 3,000.
The Phases of a Clinical Trial
Phase 1 – Testing the safety and dosage of a new drug, the first phase of a clinical trial is conducted on a pool of 20 to 100 volunteers over the course of several months. Approximately 70% of drugs move on to Phase 2.
Phase 2 – Conducted over the course of a few months up to a few years, Phase 2 of a clinical trial is meant to test the efficacy and side effects of a new drug on a group ranging from 100 to several hundred people.
Phase 3 – Phase 3 clinical trials are conducted on 300 to 3,000 volunteers over the course of one to four years. This stage continues to test for the efficacy of a new drug while monitoring for adverse reactions.
Phase 4 – In the final phase, several thousand volunteers undergo clinical trials to further test for the safety and efficacy of the medicine.
Phase 3 Clinical Trial – Efficacy and Monitoring Adverse Reactions
With a length of one to four years, a Phase 3 clinical trial is more likely to show researchers long-term or rare side effects to a medication. This is the phase in which most of the safety data about the new drug is gathered, as it's possible that less-common side effects have failed to be detected in earlier, shorter phases of the clinical trial up to this point.
Phase 3 clinical trials are designed by researchers to show whether or not a product is a beneficial treatment to a specific population of people. Only 25-30% of drugs move on to Phase 4.
Designing a Phase 3 Clinical Trial
At Oakwood Labs, we have extensive experience in producing global clinical trial material for Phase 1, 2, and 3 clinical trials. Through our Microbiology and Chemistry groups, we offer full characterization capabilities – proper documentation of batch release and accelerated and long-term stability studies.
As our team makes progress in development, the process will be validated. Multiple lots of API and polymer are used in the Phase 3 clinical trial process to demonstrate the product. We recommend conducting Phase 3 clinical trials on the same scale as intended for commercial scale to avoid delays in commercialization if clinical trials are successful.
Ensure Quality in All Phases of Clinical Trials with Oakwood Labs
Our team utilizes a continuous flow process in the scale-up process of your drug – we run the process longer and control the downstream processing so that the product is not changed over the course of the run. Additionally, we validate the scale-up process prior to the manufacture of clinical trial materials, and we use Quality by Design (QbD) principles and develop specific Design of Experiments (DoE) to increase the scale-up success.
From scale-up to Phases 1, 2, and 3, our team has the right combination of knowledge and expertise to guide you through the process of a clinical trial.
Contact Us for Your Phase 3 Clinical Trials
We are proud to be your source for all phases of long-acting injectable (LAI) development. With over two decades of drug encapsulation experience, our team is here to work with you on your proof of concept, feasibility studies, clinical trial material, and FDA-approved commercial supply.
In need of guidance for your Phase 3 clinical trial? Contact our team today!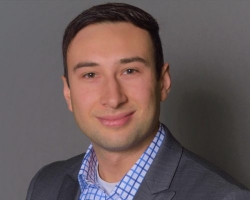 Latest posts by Mark Ilhan
(see all)