The Role of Polymer Microspheres in Drug Delivery

In order for injectables to be able to successfully provide sustained releases, they necessitate drug-encapsulating devices. For over 50 years, encapsulation has been one of the many techniques used in the pharmaceutical industry. In this process, medication is released from a microsphere by the drug detaching from the polymer or through the degradation of the polymer matrix.
Keep reading to learn more about the role of polymer microspheres in the process of drug delivery and how our technology can be an asset to your long-acting injectable project.
The Use of Polymer Microspheres in the Pharmaceutical Industry
Polymer microspheres are often used in drug delivery because they have a high surface area and low particle size, which increases their absorption rate and bioavailability. Since these microspheres are small in size, they are also efficient when moving throughout the body. They are additionally capable of sustained release, making them ideal for use in long-acting injectables for both passive and active targeting.
Capabilities of Microspheres
Microspheres can be organic or inorganic and are designed to encapsulate bioactive molecules and release them in a controlled way. They are used for desired release profiles and can be used to target specific delivery sites throughout the body, including organs.
Additionally, they are considered rigid which means that they can be packed together, found alone, or even combined with other biomaterials to create porous 3D-structured scaffolds. In these scaffolds, they can either serve as a component of a larger scaffold or be the building blocks of one.
Factoring in the Polymer
Polymers can take the role of bioactive or biodegradable depending on the agents they are combined with. When incorporated with therapeutics, polymers become bioactive and provide their own therapeutic benefit. However, they can also be biodegradable which improves release kinetics and helps prevent carrier accumulation.
The benefits of using polymers for encapsulation include the following:
Ability to encapsulate a variety of drugs
They have high biocompatibility
They are bioavailable
Incorporating ChronijectTM Technology into Your Project
Since polymer microspheres are suited for sustained-release technology, they are the perfect candidate for long-acting injectables. Our technology for microspheres is a patented, polymer-based injectable for drug delivery called ChronijectTM. This technology is compatible with small molecules, peptides, and proteins. It is also capable of enabling sustained release over durations of two weeks to one year.
Our ChronijectTM process for microsphere manufacturing initially uses small batch sizes to enable the production of numerous trial batches. This allows us to obtain a formation with the desired release profile and other indicated product characteristics. Additionally, this process can easily be scaled up to commercial production levels with lot-to-lot reproducibility. Since we can produce clinical trial material at the forecast commercial scale, scaling up is feasible at the commercial scale and is conducted in our GMP facility.
Advantages of Using ChronijectTM
There are diverse advantages of using polymer microspheres and our ChronijectTM technology for drug delivery, which include the following:
Rapid development of formulations using small-scale batches
Easily scaled formations
Process parameters that are monitored and controlled
Proven lot-to-lot reproducibility
Molecule compatibility (small molecules, peptides, proteins)
Flexible release durations, ranging from one week to one year
Excellent stability
Instant reconstitution with WFI – no special diluent required
Applications in various therapeutic indications (CNS, neurology, ophthalmology)
About Oakwood Labs
Oakwood Labs is a specialty pharmaceutical company located near Cleveland, Ohio. We are focused on developing and manufacturing sustained-release injectable pharmaceuticals, incorporating our microsphere-based technology. We operate in a fully compliant, aseptic facility that is specifically used for manufacturing pharmaceutical products like injectables.
Our goal is to provide enhanced therapeutic benefits to patients while achieving excellent returns for our pharmaceutical partners. With over 20 years of experience, we have proven ourselves as an effective partner of global pharmaceutical firms. From proof of concept and feasibility studies to clinical trials and FDA-approved supplies, the team at Oakwood Labs is ready to help incorporate polymer microspheres into the development of long-acting injectables.
Contact Our Team with Any Questions
If you are interested in learning more about our capabilities in incorporating polymer microspheres into long-acting injectables, please reach out to our team today.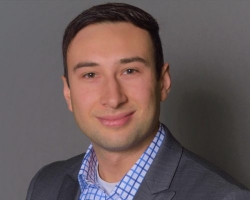 Latest posts by Mark Ilhan
(see all)