The Importance of Analytical Method Development, Qualification, and Validation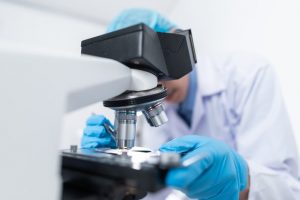 At Oakwood Labs, we offer a variety of in-house analytical capabilities that support feasibility, formulation development, technology transfer, and GMP clinical and commercial manufacturing. To learn more about our analytical method development process and validation, continue reading.
What Is Analytical Method Development and Validation?
Analytical method development is the process of evaluating and selecting an accurate assay procedure to determine the composition of a drug. This process will prove that the analytical method is acceptable for use in laboratories to measure the concentration of subsequent samples. The purpose of method development is to establish the identity, purity, physical characteristics, and potency of a drug.
To qualify an analytical method, the manufacturer needs to assess that it is suitable for its intended purpose by comparing specific samples of the compound to a standard to test its reproducibility.
Analytical method validation typically occurs in the later stages of the clinical development process. At this point, validation is crucial since the FDA will only accept fully validated methods. The manufacturer must prove its methods meet that guidance information provided by the FDA. Additionally, at this time, the manufacturer will develop a protocol that scientifically proves that no matter what quality of sample comes in it will get robust, valid results.
Analytical method development and validation are crucial aspects of drug development and manufacturing. Whether you have limited methods developed for your product or fully validated methods, Oakwood Labs can help.
Analytical Capabilities at Oakwood Labs
Analytical method development and validation can be a complicated, costly, and a labor-intensive process. However, at Oakwood Labs, we offer a full range of analytical capabilities in-house at our R&D and aseptic, FDA-approved manufacturing facility.
By offering these services in-house, our analytical and formulation teams are able to work closely together and provide a rapid turnaround on results assisting in formulation development. Additionally, both our R&D facility and aseptic GMP facility have fully functioning labs to support release testing of final product.
Communication and project management are key aspects of our process, which ensures that we are able to achieve the milestones we set in a timely and cost-effective manner. Additionally, our team of highly skilled scientists has years of experience working with diverse products, methods, and technologies.
Our analytical capabilities include the following:
GC
GPC
HPLC
UHPLC
Laser diffraction particle sizing
Karl Fischer
In vitro dissolution
DSC
UV/Vis
GC/MS (external)
NMR (external)
LC/MS (external)
In addition to analytical method development and validation, we also perform ICH-compliant stability studies with accelerated, intermediate, and long-term conditions. 
Get to Know Oakwood Labs
Located just outside of Cleveland, Ohio, Oakwood Labs is a specialty pharmaceutical company focused on developing and manufacturing sustained-release injectable pharmaceuticals.
With decades of experience working with global pharmaceutical firms of various sizes, we are able to provide support for all phases of developing long-acting injectables.
Contact Oakwood Labs for Analytical Method Development and Validation
In need of analytical method development and validation services you can rely on? For over 20 years, our advanced technology and manufacturing capabilities have enabled us to provide reliable analytical capabilities and more.
Contact the team at Oakwood Labs today to learn more about the services we provide. We are ready to work with you.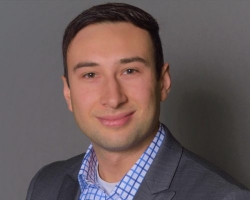 Latest posts by Mark Ilhan
(see all)