Microencapsulation Technology's Role in Controlled Drug Delivery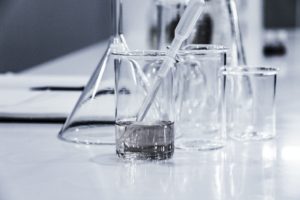 Microencapsulation is the process in which active substances are entrapped by extremely small capsules, which can contain a variety of substances such as solids, liquids, proteins, drugs, stem cells and more. The goal of cell microencapsulation has traditionally been drug delivery. The active molecules inside these capsules are protected until they reach their specific action site.
The process of microencapsulation is beneficial to controlled drug delivery because of its ability to provide material structuration, protect the product enclosed, and offer a controlled release of the encapsulated product.
Due to some substances being hard to administer because of insolubility, volatility, and physical state, microencapsulation provides a new way to administer the drug to patients and helps enhance therapeutic benefits to patients. In addition to the pharmaceutical industry, microencapsulation technology has been used in the cosmetics industry, agrochemical industry, and the food industry.
Benefits of Microencapsulation Technology
Microencapsulation provides a variety of advantages to the healthcare industry compared to using conventional dosage forms. This includes improving efficacy, reducing toxicity, and improving convenience and compliance for patients. Additionally, microencapsulation allows for:
Masking of flavor and odor to help increase customer acceptance
Protection from acids, moisture, oxygen and other interactions that may inhibit the drug
Increased effectiveness because the drug is closely regulated and encapsulated
Ease of handling due to the encapsulated contents
Extended shelf life and increased stability because of the protection of nutrients
With the Oakwood Labs dedication to developing sustained-release injectable pharmaceutical products, microencapsulation technology plays an important role in the development process.
Oakwood Labs Is a Global Leader in Sustained Technology
In addition to supplying drug delivery with microencapsulation technology, Oakwood Labs remains a global leader within the industry, with over 20 years of experience. As part of our operations, Oakwood Labs develops the following aspects of sustained release drug delivery:
Formulation Development

– This process provides for the ability to encapsulate various molecules in a microsphere which allows for release durations that range from weeks to a year. Visit our page for more information about formulation development and the steps that Oakwood Labs takes.
Scale-up and Tech Transfer

– This phase of long-acting injectable development allows for proven scalability that begins from lab scale and goes all the way to commercial batch sizes. Oakwood Labs uses a quality-driven approach to complete the scale-up and technology transfer.
GMP Aseptic Manufacturing

– Clinical and commercial material is produced and packaged in our FDA-approved aseptic manufacturing facility. Oakwood Labs remains a reliable provider of pharmaceutical contract manufacturing services due to our long history of compliance.
Reach out to our team today to learn more about microencapsulation technology and additional processes that take place in our facilities.
Contact Oakwood Labs for More Information on Microencapsulation
At Oakwood Labs, we take pride in our ability to continue to achieve milestones within set deadlines while providing transparent communication. Whether you want to inquire about microencapsulation or our other microsphere technology capabilities, our team is ready to accommodate your needs.
Contact Oakwood Labs today to learn more about microencapsulation technology and the expertise we employ throughout the entire process.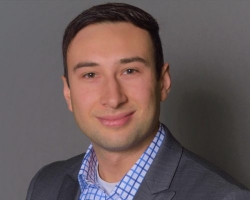 Latest posts by Mark Ilhan
(see all)