What Is the Scale-Up Process in the Pharmaceutical Industry?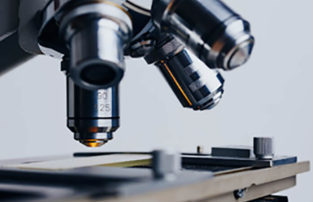 When a company is thinking of releasing a new drug product into the pharmaceutical market, there are multiple steps to be accomplished before the drug is announced.
The first step is conducted through two different studies. At Oakwood Labs, we first select a target formulation to receive tests during the feasibility study and then again with the in vivo animal study. After that is complete, it's then time for the scale-up process to commence.
Understanding what pharmaceutical scale-up is and the importance of the process in the pharmaceutical industry can help businesses increase the number of products that are growing in demand.
Defining the Scale-Up Process
The scale-up process is designed to increase the amount of an existing product, taking production from a smaller scale to a larger scale during a short duration of time.
Our pharmaceutical scale-up process involves increasing the development of the formulation while still making the same product attributes as we normally would. Through the scale-up process in pharmaceuticals, we offer our clients quality assurance and validations to any concerns they may have. 
Important Factors to Consider for the Scale-Up Process in the Pharmaceutical Industry
When tested drugs are ready for the pharmaceutical scale-up process, there are important factors to consider. To make sure your product is in an ideal position for market success, there is a need for focused and careful planning. Also, when drugs are first going through the pharmaceutical scale-up process they are continuously being optimized. Within our continuous flow process, the equipment we use to manufacture prototype formulations is the same that is used to manufacture full-scale lots, facilitating an easy transition and ensuring the process goes smoothly.
Familiarizing Yourself with the Different Scale Stages
There are different stages of the pharmaceutical scale-up process that drugs undergo. When a drug is in the first stages of receiving tests, it is at the laboratory-scale level. Pilot scale follows and is designed for the purpose of expanding clinical trials. Production scale for commercial use is the final scale in the cycle and is implemented when a new drug is approved. At Oakwood Labs, we can guide your product through the needed scales, providing consistency and reproducibility that lead to the best results.
Contact Us Regarding Our Scale-Up Process in Pharmaceuticals
If you're in need of scale-up for your pharmaceutical products, be sure to reach out. We are an industry leader in sustained-release injectable pharmaceutical development and manufacturing, and we are committed to supplying products that provide enhanced therapeutic benefits to patients.
Contact us to learn more about the pharmaceutical scale-up process or our other manufacturing capabilities.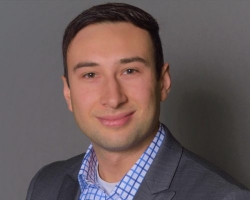 Latest posts by Mark Ilhan
(see all)