Looking for CDMO Services? Here Is Why You Should Choose Oakwood Labs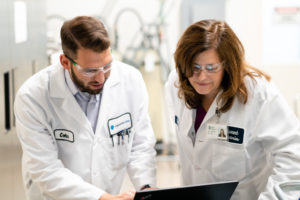 Oakwood Labs has been working as a contract development and manufacturing company, or CDMO, for over twenty years, and we have remained a leader in the pharmaceutical industry in this time.
With our microsphere-based drug delivery technology and our cGMP manufacturing facility, we are equipped to provide services from initial feasibility through commercial projection. Our technology allows for ease of scale-up throughout development without impacting finished product results. We can customize release durations from weeks up to one year.
These capabilities offer significant value and returns to our pharmaceutical partners. When it comes to sustained-release injectable pharmaceutical development and manufacturing, choose Oakwood Labs for your CDMO services, the provider you can trust through every step of the process
In addition to our vast capabilities, Oakwood Labs engages in transparent communication with our clients, deadline-driven timelines, and a commitment to project management throughout all phases.
Our CDMO Services
At Oakwood Labs, our dedicated staff provides highly skilled CDMO services, developing long-acting injectables and supplying contract manufacturing. Our CDMO services expertise with long-acting injectables includes:
Pre-formulation activities
Feasibility studies
Scale-up of formulation
Manufacturing toxicology batches
ICH compliant stability testing
Clinical trial manufacturing (Phase I, II, III)
Commercial aseptic GMP manufacturing
CMC and regulatory support
Analytical method development and validation
These aspects, along with the quality control measurements that we utilize throughout the process, allow pharmaceutical companies to remain confident when choosing us for CDMO services.
Our Quality Control
We are committed to quality at Oakwood Labs. We attribute our long history of compliance success to our strong Quality System. Our quality control departments include fully functional and FDA-approved chemistry and microbiology labs. Our R&D and GMP facilities have been recently inspected by the FDA with no 483s.
The Quality System at Oakwood Labs ensures that your products will remain safe, pure, and effective throughout their lifecycles. The precautions that we take when it comes to maintaining quality systems is another reason as to why you should choose Oakwood Labs for your CDMO services.
Our cGMP Manufacturing Facility
At Oakwood Labs, our CDMO services are housed within two different facilities, the first being our research and development facility and the second being our aseptic cGMP manufacturing facility. We remain a reliable provider of CDMO services due in part to the capabilities that we have within these manufacturing facilities.
Our FDA-approved pharmaceutical contract manufacturing offers a variety of capabilities, which includes:
Small-volume injectables
Sterile liquids, sterile lyophilized parenteral, suspensions, microspheres, and others
Class III and IV DEA controlled substances
Vials with lyophilized or plug stoppers, with both 13mm and 20mm openings
Phase I, Phase II, or Phase III clinical trial material
Commercial products for use in humans or for veterinary use
With the abilities that our facility offers, we are able to be the chosen, dedicated provider of CDMO services. When choosing to partner with Oakwood Labs, you can trust that you will be receiving short lead times with ensured quality systems in place.
Connect with Oakwood Labs for CDMO Services
Oakwood Labs is the ideal sustained release drug development company to work with when it comes to CDMO services. We have a documented Quality Management System designed and implemented to fulfill regulatory requirements. Our proven commitment and history within the industry demonstrates why Oakwood Labs is the partner that you are searching for.
Connect with Oakwood Labs for CDMO Services. We look forward to partnering with you soon.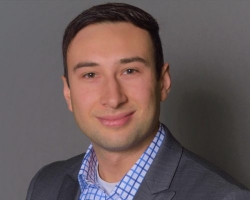 Latest posts by Mark Ilhan
(see all)