Global Leader in Sustained Release Drug Delivery
Oakwood Labs is one of only a few companies worldwide that offers a one-stop shop to support all phases of long acting injectable (LAI) development including proof of concept, feasibility studies, clinical trial material, and ultimately FDA approved commercial supply. Oakwood has over 20 years of drug encapsulation experience using Chroniject™, our patented microsphere based technology. Chroniject™ provides the ability to control particle size, customize release durations from weeks up to one year, and minimize residual solvents to achieve project specific critical quality attributes.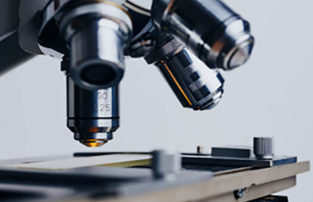 Ability to encapsulate various molecules in a microsphere, achieving release durations ranging from weeks to one year.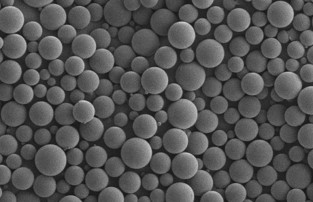 Proven scalability starting from lab scale all the way to commercial batch sizes, as well as lot-to-lot reproducibility.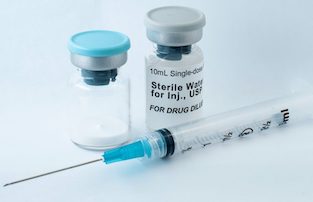 FDA approved aseptic manufacturing facility to produce and package supply of clinical and commercial material.
Why Partner With Oakwood?
Developing a product from concept to commercialization requires successful partnership. With over 20 years of experience partnering with global pharmaceutical firms large and small, we understand what it takes to be an effective partner. We pride ourselves on our ability to achieve milestones within set deadlines, provide transparent communication, be adaptable to change, and offer our expertise throughout the process.
Innovative Solutions for Complex Drug Delivery
Oakwood Labs Overview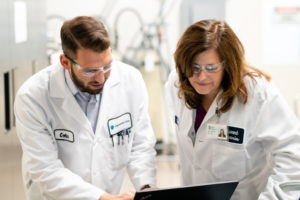 Based in the Cleveland, Ohio area since 1997, Oakwood Labs is a leader in the pharmaceutical industry offering contract development and manufacturing services. With state-of-the-art technology, personnel, equipment, and facilities, our company specializes in the development, scale-up, and aseptic manufacturing of sustained-release injectable microsphere-based formulations. Our technology solves all of the challenges involved with developing and manufacturing sustained release, long-acting injectables, including formulation development, scale up, and GMP manufacture under full quality systems. We also offer contract manufacturing services for sterile liquid and lyophilized products. Oakwood is currently manufacturing multiple commercial products in our aseptic GMP FDA approved facility.
Injectable Microsphere Development
Our microsphere technology, Chroniject™, is a patented polymer-based injectable microsphere system for complex parenteral drug delivery. This technology is compatible with small molecules, hormones, peptides, and proteins. The advantages of our Chroniject™ process, which differentiates us from competitors, is our ability to demonstrate lot-to-lot reproducibility and scale up success. Over our 20 year history we have scaled up numerous client projects from initial feasibility to production of multiple Phase 3 clinical batches.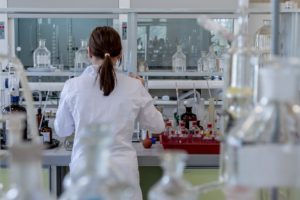 At Oakwood Labs, we typically start with initiating a feasibility study which utilizes small batch sizes to enable rapid formulation development and testing of numerous trial batches to obtain a formulation with the desired release profile. In parallel, we develop the analytical methods to test prototype formulations. Once several promising formulations are tested in vitro, animal studies are performed to determine if the in vitro testing is reflective of the in vivo release profile, and to select a formulation to scale up for human testing. A confirmatory animal study may be conducted with the scaled-up material manufactured in our GMP facility. Our GMP facility can produce all clinical trial material and commercial supply when needed. The entire process is carried out under full and robust quality systems.
For Partnering Opportunities Reach Out to Our Team Today!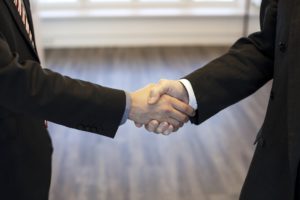 Oakwood Labs is a "one-stop shop" for developing complex microsphere products from concept to commercial supply of product. Whether you are early on in development or looking to scale up an existing formulation, we are here to help. We pride ourselves on being highly transparent and user-friendly with our clients. All work is carried out under project plans agreed to by our customers beforehand. Progress reports and review meetings are provided as frequently as desired.
Our specialty pharmaceutical company has the experience to meet your requirements and expectations for microsphere-based sustained release injectable pharmaceuticals. Contact us today to explore further how Oakwood Labs may provide solutions to your company.